Web address: http://www.une.edu.au/srsag/index.html (visit site)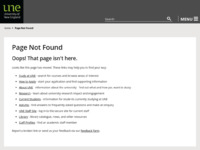 Trains undergraduate students as scientists with a holistic view of rural and agricultural systems while also providing individual postgraduates with training in specific discipline areas of rural science. Located at Armidale, New South Wales.
Listed in:
Link last checked on February 26, 2021

Visit the AgLinks forums for agricultural discussion.